| | |
| --- | --- |
| Article number: | 02.7.1 |
| Quantity: | 2289 |
Biomax NO planaria
 
Biomax NO planaria frees your aquarium from planaria after only 3 days. Planaria is a worm species with a triangular head and can grow to 4 to 5 centimeters. Planaria usually have one or two pairs of eyes and have a characteristic triangular or arrowheaded head.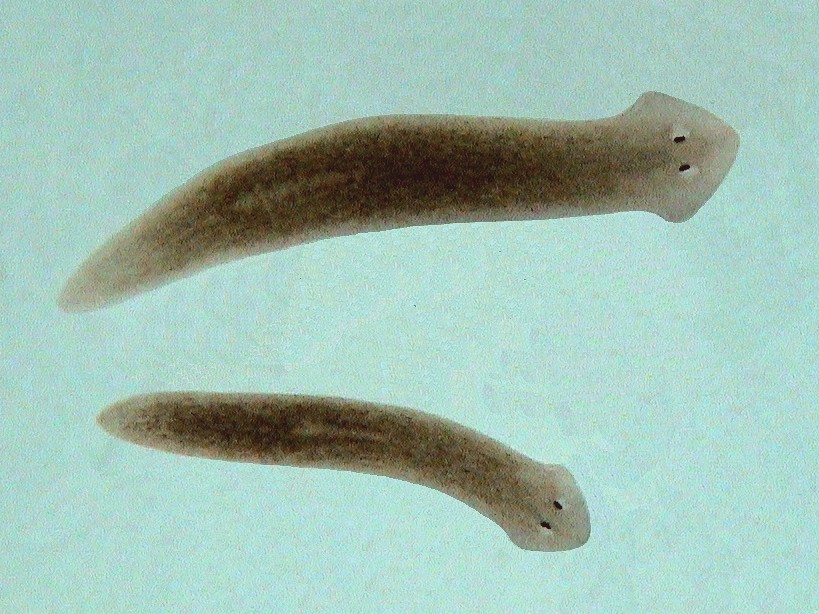 The main ingredient of NO planaria is the betelnut palm extract. The betel nut palm is a naturally occurring raw material that is extracted from the stem. The palm extract is toxic to worm-like organisms. No Planaria has no influence on the water quality. The pH, GH and KH value remains stable. No Planaria has no negative effect on shrimps, water plants and important bacteria in the water or filter material and has been repeatedly tested successfully against planaria.
Main components:
Betel nut palm the palm extract
Dosage:
First day: 1 full measuring spoon for 50 liters of water.
Second day: 1/2 measuring spoon for 50 liters of aquarium water.
Third day: 1/4 measuring spoon for 50 liters of aquarium water.
Adjust quantity to the content of the aquarium. 1 flat spoon is approximately 0.9 grams. This makes 1 package of NO planaria suitable for 1 total treatment for aquariums up to +-1600 liters. 
After 72 hours (3 days) the treatment is completed and 50% of the water is refreshed.
Not applicable for snails. For safety this is "not to be used with snails", because not all species / groups could be thoroughly tested. There have been tests with about 20 different types of snails with no strange cases.
Note: Biomax NO planaria kills snails and planaria, which causes a lot of waste to enter the water when these animals perish. Keep an eye on your water values ​​and ensure a quick removal of dead animals!
Warning: this product should be harmless to fish. Since we have received a report that suggests otherwise, the use in an aquarium with fish is at your own risk.
Letter post
This product can be shipped with letter mail and weighs 51 grams. Shipping via letter mail is possible up to 200gram.
Paul Rehmer
25-09-2020 19:15
Gutes Produkt. Hat getan was es verspricht ohne Garnelen zu gefährden
---
Nadine Gummersbach
18-09-2020 10:39
Es wurde keine Beschreibung gegeben.
---
Sabine Krügee
11-09-2020 12:34
Hallo liebes Team.

Dachte nicht, daß mir das Produkt helfen würde, denn bei mir war das Aquarium voll von Planarien.
Dies war der letzte Strohhalm den ich hatte. Was soll ich sagen, mein Aquarium (200l) ist frei von Planarien. Fische und Garnelen habe es auch tadellos überlebt. Schneken habe ich vorher rausgenommen.
Danke für das Produkt..

Lieben Gruß Familie Krüger
---
N Abbenhuis
01-09-2020 21:01
Werkt super! Niet schadelijk boor de garnalen maar maakt wel de bak erg vies. Na 1 behandeling 50% waterwissel gedaan. Na 1 week nog een keer behandeld en daarna alles uit de bak gehaald en gespoeld(planten, hout en stenen), bodem goed gereinigd en weer 50% waterwissel. Heb een 30 liter bak met neocaridina's. Ik heb de vuurtetras wel tijdelijk in het andere aquarium gedaan.
---
Tibor Selei
08-08-2020 19:57
Super Mittelchen, alle Planarien sind futsch, aber auch alle Schnecken :-( Trotzdem würde ich es immer wieder verwenden. Vielen Dank auch für den netten Support :-)
---
Gerhard Bühnemann
07-08-2020 11:18
Schnell geliefert! Gleich eingesetzt, da ich Planarien an der Scheibe entdeckt hatte. Wohl mit einer neuen Pflanze eingeschleppt. Das Mittel wie beschrieben angewandt. Am 2. Tag schon keine Planarien mehr gesehen. Am 4. Tag Wasserwechsel wie beschrieben gemacht. Bis heute keine Zweitbehandlung nötig, würde ich aber jederzeit wieder machen. Mittel unbedenklich gegenüber Fische und Pflanzen, wenn man es wie beschrieben anwendet. Mein Aquariumwasser war noch genauso wie vor der Behandlung, sehr gut. Achtung bei Schnecken, hatte mit Pflanzen eingeschleppte Schnecken. Die waren nach der Behandlung alle weg, was auch meinerseits erwünscht war.
Fazit: Super Mittel gegen Planarien , wo das biologische Gleichgewicht im Aquarium bleibt.
Netter Kontakt und Hilfeleistung vom Verkäufer.
---
Ulrich Becker
29-07-2020 17:07
Heute ist der dritte Tag nach der Anwendung von "No planaria" alle "Red fire" Garnelen leben noch. Sogar eingeschleppte kleinste Krebstierchen sind noch unterwegs. Planarien sind momentan nicht zu sehen. Alles weitere muss ich noch abwarten. Bis jetzt sieht das gut aus.
---
Emanuela Siani
29-07-2020 14:04
Good and fast delivery
---
Jan Giehoff
24-07-2020 11:07
Super Produkt, sehr weiter zu empfehlen!!!!
Hat 1a bei mir funktioniert
Danke
---
M. van Gaalen
12-07-2020 07:28
Werkt zoals beschreven en snel geleverd.
---
Ercan Erçetin
27-06-2020 12:23
Nach Anleitung angewendet sind danach keine Planarien mehr zu finden. Auch 3 Wochen danach sind keine mehr aufgetreten. Ein Punkt abzug gibt es für die Tatsache, dass meine Rennschnecken eingegangen sind.
Die Packung ist für mich so groß, dass mehrere Anwendungen machbar sind.
---
Mike Löbel
12-06-2020 17:30
Es wurde keine Beschreibung gegeben.
---
Juergen Schmid
27-05-2020 12:52
Ich habe das Mittel nicht zum ersten mal im Einsatz. Leider ist es in Deutschland nur schwer oder selten erhältlich.

Ich nutze es ehrliche gesagt als Schneckenmittel - jetzt. Ursprünglich allerdings als Planarienmittel. Jedenfall bin ich begeistert: NULL Nebenwirkungen für den Fischbesatz und sowohl Planarien als auch Schnecken sind nach einer Anwendung nicht mehr vorhanden. Für alle die einer Schneckenplage nicht mehr Herr werden, aber bereits vieles verscucht haben, ideal.
---
Samuel Roth
08-05-2020 17:07
super Produkt
Wirksam & für Garnelen verträglich
---
William Rais
28-04-2020 18:17
Perfetto
---
Jolanda Wiersma
21-04-2020 21:50
Het deed wat het had beloofd
---
Dirk Koch
19-04-2020 18:59
Hallo, No-Planaria hat super gewirkt.
Nach einer Woche waren keine Planarien mehr im Becken und die Garnelen haben alle überlebt, auch die Babygarnelen.
Danke
---
Thomas Rollauer
17-04-2020 15:15
Nach Anleitung verwendet und keine Planarien mehr. Seit 4 Wochen auch keien neuen.
---
Raphael Fortuna
02-04-2020 11:48
Top Ware aber manche Schecken vertragen das Mittel nicht. Sonst keine Verluste. Wie immer super schneller Versand nach Deutschland. Danke und bis bald ;))
---
Eduard Müller
25-03-2020 10:07
Es wurde keine Beschreibung gegeben.
---
Peter Wächtler
14-03-2020 16:36
Ich habe Biomax NoPlanaria in einem kleinen 13l Becken mit Zwerggarnelen und einigen Posthornschnecken einsetzen müssen, da sich eine Planarienansammlung im Becken ausbreitete.
Angewandt nach vorliegender Portioniervorschrift wurden alle Planarien sicher abgetötet, während die Zwerggarnelen und selbst die Posthornschnecken keinerlei negative Reaktionen zeigten.
Im Gegenteil ... viele Babygarnelen und auch frisch geschlüpfte Posthornschnecken leben jetzt im Becken.
Ich kann NoPlanaria zu 100% empfehlen!
---
Ron De Jong
13-02-2020 14:11
Prima geholpen
---
P.W. Sloot
30-01-2020 20:51
Echt een superprodukt! Ik heb een gezelschapsbak vol planten, met karperzalmen en goerami's. De "no planaria" volgens de gebruiksaanwijzing gedoseerd, en na 3 dagen waren alle planaria weg. De planten en vissen in mijn bak hebben het uitstekend doorstaan. Ik ben nu bijna 2 weken verder, en nog steeds geen enkele planaria!!! Van harte aanbevolen!!!
---
Ignaz Kosider
24-01-2020 13:16
Alles super. Empfehlenswert.
---
Diogo Baptista Ferreira
16-01-2020 19:40
No description was given
---
AL van der Toolen
13-01-2020 12:45
Doet precies wat het moet doen.
---
T. Teysen
06-01-2020 13:56
Ik heb het drie dagen gebruikt omdat ik de hydra uit mijn bak wilde. Dat is prima gelukt! Ik had mijn 4 slakken (Neritina natalensis of Zebra Renslak) uit de bak gehaald gedurende de drie dagen. Na debehandeling een grote waterwissel (80%) gedaan en daarna de slakken er terug in. Na 1 dag zijn ze alle 4 overleden. Dus oppassen met slakken! Vissen en garnalen hebben er niets van ondervonden.
---
Juri Jansen
25-09-2019 11:20
Nette Kontakt und schnelle Lieferung. Super, Danke!!!
---
Lars Wiesner
11-08-2019 19:42
Es hat in all meinen Aquarien (7) sehr gut funktioniert würde ich wieder bestellen wenn ich mir nochmal welche einschlepp
---
Melanie Dannebauer
08-05-2019 17:23
Es wurde keine Beschreibung gegeben.
---
Tomasz Szmyt
04-05-2019 15:28
super
---
Gisela Zouggari
02-04-2019 11:58
Das Produkt ist sehr gut . Fischen und Garnelen geht es bestens
---
kees Konings
30-03-2019 08:48
goed product na behandeling van 3 dagen alles weg.wel na 14 dagen zag ik weer planaria waarschijnlijk uitgekomen eitjes.weer herhaald en nu totaal niks meer .ben er blij mee .
---
Tobias Gabriel
06-03-2019 14:22
Es wurde keine Beschreibung gegeben.
---
R.r Van Erven
27-01-2019 12:30
Top spul
Volg de gebruiksaanwijzing en ne bent er idd na een paar dagen helemaal van verlost
Kost je wel je posthoornslakjes maar het zij zo
---
Maureen Van Impe
05-01-2019 10:11
Werking is effectief na twee weken waren ze allemaal weg. Een maand verder en aquarium is nog steeds vrij van planaria
---
Arie Heijkoop
23-12-2018 10:23
Het werkt perfekt volgens de omschrijving op de gebruiksaanwijzing. Geen planaria meer na 3 a 4 dagen. Prima spul.
---
E Kroes
05-09-2018 10:02
Planaria na 1 behandeling volledig verdwenen. Super! Alleen kunnen de posthoornslakjes er helaas niet tegen.
---
G van den Boogaard
26-08-2018 22:06
Deed precies waar het voor nodig was.
Correcte snelle bezorging.

Bedankt voor de garnalen snoepjes.
---
E.K Boers
15-08-2018 03:55
De effecten van het product waren snel te zien. Het aquarium heeft na deze korte behandeling geen last meer van de planaria wormen.
---
Roy Deltour
31-07-2018 20:55
Super heb tot nu toe geen planaria meer gezien!er zijn wel paar garnaaltjes dood gegaan,maar weet nu niet of het door no planaria komt?maar garnaaltjes zijn weer actief bezig.super!!
---
Melanie Berger
29-07-2018 21:36
Wird perfekt gegen Planarien super schnelle Lieferung nach Deutschland
---
G. den Besten
04-06-2018 22:16
Ik had een uitbraak van vooral hydra, deze waren binnen 2 dagen volledig verdwenen, heb zelfs geen 3e dosis nodig gehad. Garnalen hebben er geen last van gehad, wel helaas wat slakjes, maar dat is bekend.
---
Fha Loos
23-04-2018 14:05
Dit product doet precies wat het beloofd, het bevrijd je van planaria, zonder dat garnalen er dood aan gaan. Maar in mijn geval heeft het wel geleid tot flinke vissterfte, waarvan ik tot op heden nog steeds niet goed weet waarom, nog nooit eerder zo gehad. Mijn enige verklaring is een piek in nitriet na het afsterven van de planaria, ondanks de aanbevolen water verversing. Goed product dus, maar 100% veilig is een claim die ik zeker niet zou durven doen. Tot slot laat het gebruik een wat vettig laagje op je water ja, dus oppervlakte stroming is wel belangrijk.
---
Emma Weelink
01-04-2018 19:58
Makkelijk en zeer effectief. Al binnen een paar dagen geen planaria meer te bekennen en alle garnalen nog vrolijk en gezond!
---
Rene Kranenburg
04-03-2018 22:33
Super was na 1 behandeling van de planaria af.
---
M.Y. Savonije
10-01-2018 07:48
Werkt prima, de planaria zijn verdwenen en het aquarium heeft er niet onder geleden,
---
J Huizing
09-01-2018 13:51
Na gebruik in 4 aquariums zijn er in 3 bakken geen planaria meer te vinden , ik vond wel dat mijn garnalen er lusteloos van werden ongeveer 1 week na gebruik begonnen ze weer actief te worden , had geen uitval.
---
Rob Puijk
06-12-2017 11:11
Werkt als een speer, planaria in 2 dagen spoorloos verdwenen. Wel de slakken van te voren uit de bak halen.
---
R Degenkamp
30-10-2017 21:46
Koper heeft geen omschrijving achtergelaten.
---
4.8
stars based on
50
reviews